Season 2 of the BuiltOnAir Podcast just wrapped up last week. 
Our guests came from California and New York, Florida and Texas, Colorado and DC, Missouri and Washington state. We even had people from Canada and Belgium. We had a guest who was an indy game developer, another who was a CFO of an e-commerce business. We had multiple founders of startups, two who either created their own non-profit or worked in a central role in one. We had a guy who started his own film festival. There was a woman who has been in the business of "crafting businesses" for years.
In short, it's been amazing.
We here at BuiltOnAir are so honored to have had the chance to hear from so many experts and professionals using Airtable in their work. Our audience has been amazing in sharing the podcast, inviting their friends to subscribe, and overall making it grow exponentially from last season. As before, we didn't do any marketing aside from word of mouth. 
Over the course of the season we've heard some great stories, and gotten a peek into some jaw-dropping database backends for several industries. We plan to continue finding people making amazing things with Airtable and inspiring each person listening to make their own masterpieces. If you'd like to be kept in the loop on future episodes and updates, consider subscribing (if you aren't already) to help us spread the word!
All of last season and at the start of this one we were publishing a new episode every week. We loved doing that schedule and our audience was growing quickly, but after some great internal meetings and feedback from our audience, we decided to begin publishing every other week. This has allowed us to give more focus on great quality content, and develop some exciting new projects we're planning to release during the summer months of 2019.
Following are some of the exciting reports we have on the podcast audience. Here are listener trends since the podcast started in December of 2018:

The other exciting statistic for us continues to be seeing the podcast audience sprout up around the world, as illustrated by this map: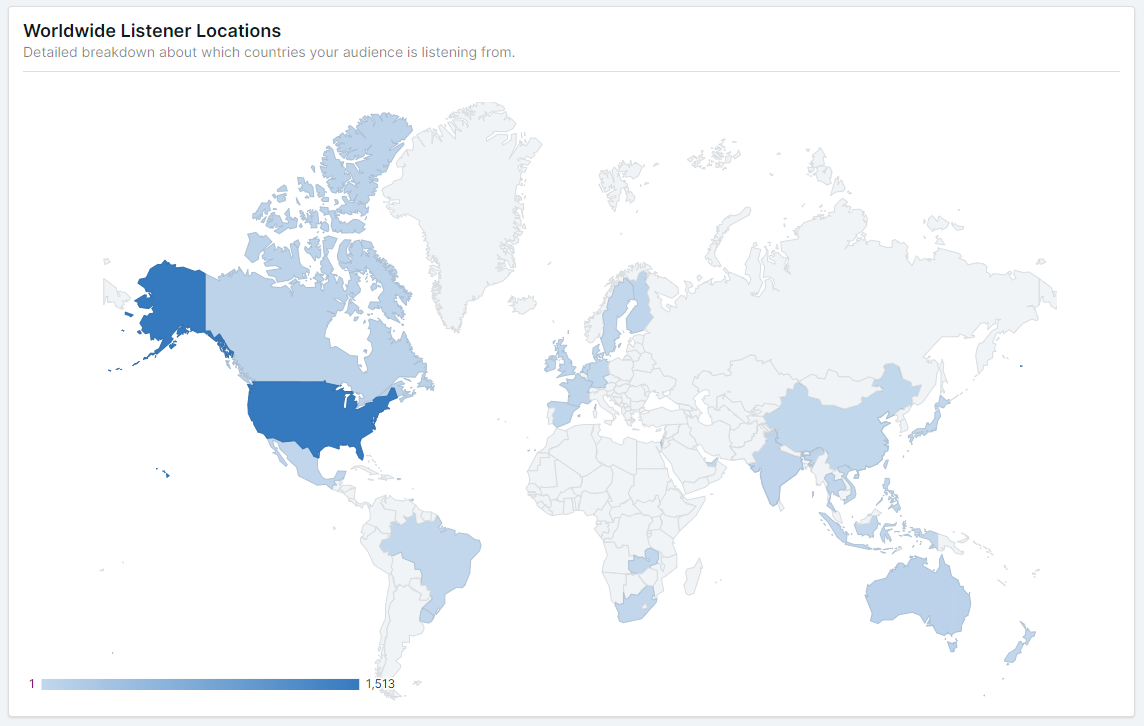 Last Season we had 328 downloads, and 180 max/country reach (see below images):
Season 2 Quick Links
Below are brief reviews of each episode, including the guest featured, when the podcast aired, listening length, and a summary of what was covered. Click the links associated with an episode to be taken to the podcast page that includes the full video, an audio downloadable version, and show notes, as well as associated links to learn more about the expert's work.
Here's to another great season starting in August! In the meantime be sure to get subscribed, and watch the Summer Series roll out until then. See you there!