Each month, the BuiltOnAir team reviews the monthly metrics from the Airtable Universe (click to visit Jan 2021 metrics) and provides additional insights into the stories and creators behind the bases. Find a few of the most interesting highlights below:
Editor's Pick: Shai Goldman 
The first month of 2021 flew by so it's already time for the January Editor's Review. At the end of every month I look at the monthly metrics from Airtable Universe and choose a few to highlight. This month we had a ton of new activity with 114 new bases and 46 new creators. There were a ton of really creative bases from a movie watching decision matrix to a virtual baby shower planner base. With so many choices I decided to highlight bases that I thought would be useful in an office or professional setting to help redeem any failed new year's resolutions (I know I have plenty). Now let's get started with the January 2021 Editor's pick, Shai Goldman. 
Shai Goldman is the Managing Director of the Silicon Bank. He is an expert in Venture Capitalism and loves to share his knowledge on the subject. On Shai's blog he shares updates about his life along with tips and tricks for anyone trying to get into tech, venture, and startups. After looking through his blog I was really interested in all the cool stats and graphs he shows off. It's easy to see that Shai is an overachiever so it's no surprise that he was able to create such a breathtaking  base. Shai's only base is the VC Fund Database for Early-Stage Startups, but it's done extremely well with 1963 copies and 28 likes. 
VC Fund Database for Early-Stage Startups:
This base started as a practical solution; founders were constantly asking Shai for help raising capital so he created a resource for them. The list gives founders a sense of who has capital to invest by looking at when the fund was raised. The base has 219 records of venture capital funds at or below $200M in size. The base is a very simple design with only the necessities. Each record includes the name, logo, website, funding rounds, locations, and any extra notes. This is a great resource and compiles a ton of data in one convenient place. In January this base got Shai into the top 10 new followers with 3 new followers and 85 total followers.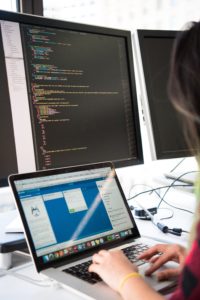 Net Worth Calculator: This base will help you make better real-estate investments and maximize your net worth. You can easily compare different financing alternatives for the same property, compare decisions in terms of 5 and 10 year net worth projections, and much more. The base is very easy to use with just four basic steps: add a property, configure loan options, build scenarios, and compare investments on 5/10 year timelines.  Nicole Scalamandre is a new creator so it's a big accomplishment to make it on the monthly metrics. For January the Net Worth Calculator was #5 in likes.
Video Podcast Planner: The Video Podcast Planner is a great resource for anyone interested in podcasts. The base organizes interviews, distribution, design, and marketing. If you have a podcast or want to start one it has everything you need. From steps for booking a guest, to post production deliverables it's really handy. From my own experience starting a podcast is a lot of work and this base takes a big chip off the workload. This base shows how you can truly use Airtable for anything. In January the base was #6 in likes.
Project Tracker: This Project Tracker by Scott Takahashi keeps things sweet and simple. With 15936 copies in January, Airtable users seemed to agree. Although there is not much to the base, it keeps all your work organized and easy to understand. There are 4 fields: project, description, budget, and approved. The rest is up to you, you can use it for yourself, a team, or for your supervisor. Projects like this show how practical Airtable can be in your business. Overall a great base that everyone should check out.