Each month, the BuiltOnAir team reviews the monthly metrics from the Airtable Universe (click to visit Nov 2020 metrics) and provides additional insights into the stories and creators behind the bases. Find a few of the most interesting highlights below:
Editor's Pick: Sydney Thomas
 Wow 2020 is almost over so it's time to review the November Monthly Metrics. There may have not been a ton of new bases this month, but what was created this month was quality. We also saw a ton of new creators get more interaction and followers. Now what you have all been waiting for: November's Editor's Pick is Sydney Thomas!
Sydney Thomas is the senior associate at Precursor Ventures. Before this she worked in a variety of different fields; she started off working for NYC government's Department of Education and Office of Financial Empowerment. Then she got into the tech field and gained experience in technology startups by doing business development and product marketing. She has been using Airtable to share her knowledge of the VC world while also organizing her own work tasks. In her own words she uses Airtable "to wrangle the important details about the startups, investors and founders she works with daily". She has two bases in the Airtable Universe, and this month was #6 in new followers with 81 total followers.
This base highlights black women in venture capitalism. She created the base in hopes that it could help: startups building boards, VCs adding new partners or GPs, and developing rosters of panelists and keynote speakers for conferences. The base has over 40 women along with their title, location, and even their twitter handle. The base has 29 likes and 193 copies.
How to Manage a 80+ Portfolio with a <5 Person Team:

This base was created so Sydney could keep track of everything included in her job from portfolio company development to people's birthdays. It's literally everything she needs all in one place. The base is split into 6 different categories, each with several tables in it. Everything is super organized and easy to find. Anyone in the VC world needs to check this base out. I'm not the only one that thinks this base is amazing as it has 29 likes and 999 copies.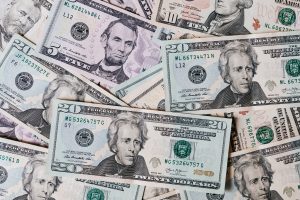 Last month we featured one of Alec Tarantino's bases, but he already created a new one! The Best Furniture Planner, lets you collaborate with roommates to make sure that you get everything covered when moving in. As always, Alec has a detailed description of how to set up and use the base. Some of the features include, keeping track of potential options, keeping track of how much money you've spent and what you still need to spend on essentials. In November, this base was #1 in new likes and copies.
Khe Hy was #5 in new followers this month. It's easy to see why when looking at his A Better Personal CRM base. The base is cloud-based, and easy to update. What really makes it stand out is it's tagging system which categorizes people to Industry/Sub-Industry, Job Function, Passions, and Personal Attributes. He made this base to act as a mesh of CMR and LinkedIn. Go check out the base to learn more about how he came up with this idea and created the base.
Dan Fellars has 6 bases shared in the Airtable Universe. His bases range from tracking Covid cases to financial formulas. His most popular base is his Emojis Database. This base includes all the emojis you can use in your tables. You can access the emojis by using copy and paste or linking it to his table. There are over 1,000 emojis included so you can really get creative with what you do, plus it is organized in categories so you can find what you are looking for easily. This month Dan was #4 in new followers and has 1,448 total base copies.