Each month, the BuiltOnAir team reviews the monthly metrics from the Airtable Universe (click to visit March 2021 metrics) and provides additional insights into the stories and creators behind the bases. Find a few of the most interesting highlights below:
Editor's Pick: Kamille Parks
Howdy everyone! Now that April has arrived it's time for the March Editor's Review. Each month I look at the Airtable Universe Monthly Metrics and choose my favorites to highlight. This month we had a ton of new bases from some of your favorite creators. Even though we didn't have any new creators there are so many cool new bases to explore, so let's get into it. The March 2021 Editor's Pick is Kamille Parks.
Kamille is an Urban Planner and is actually a part of our BuiltOnAir team. She loves all things Airtable and it shows in her work. She is an active member of the Airtable community with her own projects and helping others with their own. You can learn more about Kamille in her episode of the BuiltOnAir podcast.  This month she was #8 in new followers. Since there wasn't alot of  activity this month I will just be showcasing Kamille's 3 bases on the Airtable Universe.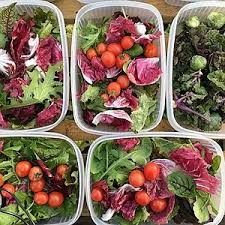 Not only is this base easy to use but it's also very practical. From a shopping list generator, recipe builder, and being able to mix and match dishes, this base has it all. One of the most unique features is that if you have your own sauce recipes, this base structure allows you to attach a custom recipe for ingredients to multiple "larger" recipes. Use your family's secret recipe for marinara sauce in your Spaghetti, Lasagna, and Bolognese recipes without hassle. She also made it so the ingredients are in a "pretty view" and show up as fractions and not decimals so you can go straight to cooking. Kamille goes over this base in more depth in her podcast episode.
No-Conflict Asset Reservations:
This base is such a simple concept but much needed in every work environment. It allows you to book a reservation on something such as a book or conference room for a given time. It also includes a script so that you can only reserve an asset if it is available at your time frame so there is no chance for overbooking. Kamille also shares the github link and a more in depth explanation on the Airtable forum page.
No-Conflict Appointment Scheduler:
This base is the sister script to the No-Conflict Asset Reservations. The difference is that it is for services like a hair appointment. It allows users to choose a service, the professional to do it, and the time. It makes sure the employee isn't double booked and makes the process easy for everyone involved. Just like it's sister Kamille provided the github and the community forum post.