Each month, the BuiltOnAir team reviews the monthly metrics from the Airtable Universe (click to visit Dec 2019 metrics) and provides additional insights into the stories and creators behind the bases. Find a few of the most interesting highlights below:
Editor's Pick: Gareth Pronovost
Each month we dive into the Monthly Metrics and pull out our favorite highlights and editor's pick. One of our favorite things we see is all the different use cases out there for Airtable. We love seeing users share their experiences and creations that in return, benefit all of us Airtable fanatics. 
This month's Editor's Pick is Gareth Pronovost who reached #7 in the top 10 new followers with +3. Gareth is the owner of GAP Consulting where he helps his clients organize data and automate repetitive administrative tasks. Gareth sees that the way we work is evolving and helps other professionals harness the power of Airtable to evolve their work-life as well.  He strives to help people get their time back so that they can focus on the next steps instead of being bogged down by monotonous tasks. GAP Consulting helps with project planning, custom development, and offers ongoing support. To see more on Gareth and GAP Consulting, check out his company website here. 
Another insanely cool thing about Gareth; he has a phenomenal blog and youtube channel focused on helping others get the most out of Airtable. Gareth has tons of great content on these platforms with a variety of common airtable questions. Whether you just starting out or have been using airtable for a while, you will definitely find some extremely useful tips and video demos about Airtable. 
Gareth's Base: 
His Airtable Universe profile features one base that will help keep us in the holiday spirit. Gareth's base Organize Your Christmas Letters has a total of 40 base copies and was created to help all those that love to send out a good old fashioned Christmas card or newsletter. Its features include organizing recipients and their addresses and automatically printing envelopes utilizing the blocks feature. He even created a how-to video for you to help maximize this base and custom fit it to you. Although the holiday card sending season may be behind us, you can easily customize this base to use throughout the year or save it to help keep you organized for the next time you are sending out holiday cards. 
We love Gareth's passion for Airtable and all the great content he is providing for all airtable users. We look forward to continuing to find great airtable use cases and see even more amazing airtable users that share with us.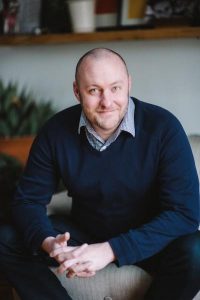 Haley Bryant has created a base filled with great resources on the topic of leadership, 115 to be exact. As she was looking for excellent content on the subject, she kept finding mediocre. In an effort to make finding resources on leadership that was thought-provoking and habit changing easier for others, she created 115 leadership articles, talks, tweetstorms, and resources. The base has articles organized by growth, strategy, personal development, time management, and much more. Her new base reached #4 this month in the top 10 new base copies with +9 and has 11 total copies. With tons of articles and categories, you are sure to find a great piece to read on a specific topic you have in mind.
Organic Farmer 2.0 was created by Mark Bothwell and is an updated version of his base Seeds and Sowing. Mark's base was created to help farmers maintain keeping an organic certification. The process for maintaining such certification can be difficult because of the extensive amount of data that needs to be kept such as receipts for all purchases of seeds, fertilizers, and more.  This base reached #5 in the top 10 new base copes with +9 and we can clearly see why. The organization this base allows is incredible and surely will make inspection time fly by with a few clicks of a button. To take it even one step further, Mark has put together instructions for use of the base to make your life even simpler. See them here. 
Running a successful Shopify store can be tough work, especially when you are trying to keep track of things like inventory, sales analytics, order management, bulk editing, and much more. This base, Shopify store (Compact Base) was created with just that in mind. Daniel Pretorius and the team at BaseGenius created the base to allow you to track all of these things and more by syncing to Airtable and utilizing it's fantastic interface and table relationships. This new base reached #7 in the top 10 new base copies with +6. Daniel also has two other bases related to Shopify, Shopify store management and Shopify Wholesale Draft Order Form which collectively have 128 total base copies.