Each month, the BuiltOnAir team reviews the monthly metrics from the Airtable Universe (click to visit Feb 2019 metrics) and provides additional insights into the stories and creators behind the bases. Find a few of the most interesting highlights below:
Editor's Pick: Steve's Seaside Allotment
One of the greatest trends started by Airtable has been encouraging people to organize and track their projects, whether in work or play. By providing a platform that essentially allowed people to build their own application to suit their purposes, Airtable made it easy for people let their imagination run wild. A favorite example for the BuiltOnAir team of this happening is in Steve's recent addition to the Airtable Universe.
Steve (of Steve's Seaside Allotment) retired a few years ago due to ill health, and found that owning and running an allotment (a section of a community garden) was an excellent way to not only pass the time, but it "pretty much cured [him], or at least kicked the auto-immune condition [he] suffered with into remission."
Managing all the ins and outs of seasonal planting, harvest, sales and logistic of an allotment was a challenge, and that's why Steve recently decided to give Airtable a try. He ported all his data from regular spreadsheets into a series of Airtable bases and added them to Universe under his profile here.
Since then, Steve's Seaside Allotment has ranked in the top 5 New Followers for the second month in a row in Airtable Universe. The obvious utility of his bases (and his already growing following) helped make his contribution to the Universe rank so high. If you're into nature and gardening (or want to be), Steve's bases would be a great place to start.
Steve runs a well-polished Youtube channel here, and gives weekly updates on allotment progress, as well as tips and tricks for others looking to run their own. You can also find Steve on Twitter @stevesallotment.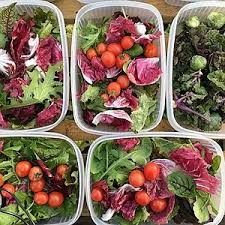 Brand new creator in Airtable Universe Natalie Hands has gotten the #1 place in New Copies with her simple todo list and task management base. People will always want to get more organized and accomplish more, so this one nails it on the head. Find her base here.
Food prep makes a splash with a new base titled "The Ultimate Meal Planning and Recipe Guide." Airtable has proven to be an excellent resource for foodies to share their passion for making delicious things, and it shows with this base hitting #2 in new base copies last month.
One of the longest standing most popular bases in the Universe is by WeWork UX, and shows the value of creating a high-level tool with ongoing applicability. The editors over at Airtable have added it to the "featured" front page of Universe for several months now.