Each month, the BuiltOnAir team reviews the monthly metrics from the Airtable Universe (click to visit Feb 2020 metrics) and provides additional insights into the stories and creators behind the bases. Find a few of the most interesting highlights below:
Editor's Pick: Hannah Wiginton
Here at BuiltOnAir, we love reviewing the Airtable Universe Monthly Metrics each month. We always walk away inspired with how other Airtable users are using the platform to better enhance their workflows for whatever their use case is. This month, our Editor's Pick is Hannah Wiginton. 
Hannah is a creative writer and designer and helps others with content creation and editing, designing websites customized to present your best self, and is the Communications and Grants Director for an organization that helps children in foster care. She has a ton of experience writing grant proposals for funding for the organization as well as creating a multitude of marketing materials.  Hannah is detail-oriented when it comes to projects and isn't afraid to roll up her sleeves and get to work. You can see her website here
Bases
Plant Landscaping Tracker
Hannah's base, Plant Landscaping Tracker, is beautiful and visually appealing. She created this base to help keep track of all the plants she uses in her home landscaping. Included inside are fields for the plant name, the date it was planted, type of plant, season, area it was planted, watering requirements, and much more. She also added a Gallery view to give you a gorgeous look at all the plants and flowers she has around her home. This base is perfect for those with or without a green thumb because it tracks all your important information in one place. Hannah's new base already received 10 base copies. 
Book Tracker Database
Hannah's Book Tracker Database was created for all the avid readers around the world and has a total of 714 base copies. This base is packed with information on books that you have read, are reading, or that are on your list to read next. With options to include how many times you've read the book, the year it was published, read status, genre, ratings by stars, and a library status if you are checking books out from your local library. While the base's tables are filled with information on the book, author, genre, matrics, and status, the bases Views are what really make this book tracker database stand out. Hannah uses three different views in her base, Grid, Gallery, and Form, all to make searching and inputting this information a breeze. The Grid view shows all the data about books including books read this year, status, genre, and her rating while the Gallery View is a wonderful visual to select books to read next all while being able to see the cover of the book. It creates a virtual bookstore or library when viewing this database. The Form view utilizes Airtable forms to input all the data on the books in a quick way. Check out Hannah's blog post all about this base and why she created it here. 
We love seeing the creative and unique uses of Airtable that Hannah has created. These bases are fun and help to showcase the many different ways users all over can take advantage of the powerful platform. Thanks for sharing your awesome baes with us Hannah! We look forward to reviewing the metrics again next month where we are sure to find even more incredible work from all you Airtable fanatics.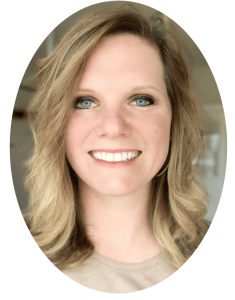 Noam Say, an Airtable lover and consultant created this new base, Conference Rooms Scheduling, to help organize busy work schedules and make sure that you always have a space for your important meetings. This month this new base came in at #4 in the top 10 new likes with +2 and has a total of 24 total copies. Noam Say enhanced the base with visually appealing emojis showing when a conference room is open or booked, or when there has been a double-booking of the same room. This simple but effective base is an excellent way to communicate with your entire team and make sure you don't get stuck with an office full of colleagues and nowhere to meet.
This 2020 Spending Tracker and its creator, Max Siegel, are both new to Airtable Universe. Max, a cinematographer, Shopify store owner, and cat-dad created this base as a way to track expenses and subscriptions and see where his money was going and to which accounts they were going to. In his words, this is his "command center for all your finances". His base came in #5 in the top 10 new likes with +2, #3 in the top 10 new base copies with +53, and already has a total of 59 total base copies. This base is well thought out and utilizes Airtable blocks to visually see expenses as well as gives options to see annual or monthly subscriptions. With automation built-in, this base will help get your finances in order this year. 
Arrigo Lupori, founder of KoalaRank created this new base LinkedIn Sales Prospecting & Outreach to jumpstart your prospecting for sales. This template base helps make finding the right targeted audience on LinkedIn a much faster and simpler process. This base includes space to track all your connections, follow-ups, messages sent and uses the Schedule and KanBan view to visually see your pipeline and connection schedule. Arrigo's base reached  #9 in the top 10 new likes and has a total of 9 base copies.