Each month, the BuiltOnAir team reviews the monthly metrics from the Airtable Universe (click to visit Aug 2019 metrics) and provides additional insights into the stories and creators behind the bases. Find a few of the most interesting highlights below:
Editor's Pick: Flourish Klink
Airtable is a platform for creatives to ideate, organize and share their creations. Obviously there are multiple uses for the app beyond that, but that is a use that has consistently shown to be a favorite among users. Here at BuiltOnAir we're constantly impressed by how people have taken a hobby or passion and used Airtable to power it up. Flourish Klink is an excellent example of this.
Flourish Klink is a voice in the world of what is known as "fandom," explained as "being very enthusiastic about something," usually an idea, book, game or other. Flourish is a co-host to a podcast on the subject called Fansplaining, which covers subjects as diverse as pop culture, gaming, literature and society as a whole. With that kind of audience, it's only natural that Flourish would create something like a database of every Star Trek book ever written, right? More on that below.
Flourish has been a member of Airtable Universe for a while now, and because of that and their audience growth, has garnered the attention of many people looking for a fully developed way to organize their personal collections. 
In an impressive display of organizational prowess, Flourish has put together a fully bedecked Airtable base listing every single book written in the Star Trek universe. Actually, it isn't every book ever written, as they explain in their description of the base, their continuing mission is "To read every STAR TREK book ever published! [The] base records [their] progress. It also has tables for comics, audiobooks, unofficial books, and physical fanworks [they] own." 
The power of the base comes out in all the data collected for each record entry per book. There are fields to track book cover image, author, series, release date, and the book type. In addition to those, Flourish has built in some fields to track more personalized data, like comments on the book, different tags (doppelgangers, anyone?), what format for the book is owned, and the read date. 
The base also allows for easy note-taking on the more fandom-like items. The user is able to input their initial impressions, whether a signed copy of the book is owned, whether the book is worthy of being recommended to a friend, and links to relevant articles on that particular peice of literature. As always with Airtable, all of these fields allow for simple filtering, sorting and displaying of the data, and everything looks great. 
~
Flourish is a talented creative helping people "learn, think, and strategize about fan culture." Their talent for understanding and appreciating real fandom shows, and we're grateful for their dedication to sharing their findings with the world through Airtable and beyond.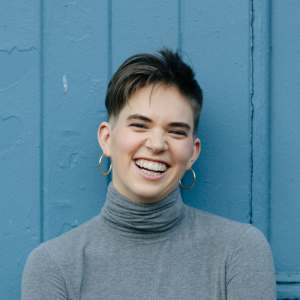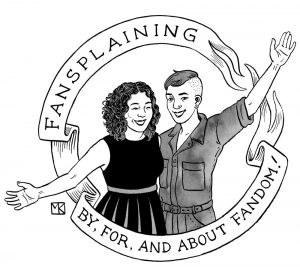 A well known travel company has made a splash this last month by sharing a base they created for their own work. UX Process and Project Planning by Expedia Flights showcases how the company's internal team is using Airtable to track the process of design and development. The brand-new base has been copied an impressive 61 times so far. 
New creator Orion has come in strong with two new bases shared in Universe last month, and both hit the top 10 list for new copies during the month. What makes Orion's submissions fun is that one has general appeal to many people (a grocery list and recipe planner), and the other has a very niche appeal (a tracker for fountain pens and inks). Both are well made and definitely worth experiencing.
Airtable creator Kristen works with Expert Credit Sweeps, a company whose focus is on helping their clients track and process credit disputes. There are three different bases shared with the goal of helping people save money by being able to create their own dispute letters. Kristen is a new creator on Universe, and all three of her bases are included in the list of the top 10 base copies.