Each month, the BuiltOnAir team reviews the monthly metrics from the Airtable Universe (click to visit Jan 2020 metrics) and provides additional insights into the stories and creators behind the bases. Find a few of the most interesting highlights below:
Editor's Pick: Chris Oliver
Welcome to the first Monthly Metrics Editor's Review of 2020! As always, we love searching Airtable Universe for unique users and bases and are always fascinated with seeing what other Airtable users are doing with the platform. This month our Editor's Pick is Chris Oliver. In his own words, Chris is "A UX designer with a passion for solving problems and creating user-centered products and experiences." Chris came in at #6 in the top 10 new followers with +3 and his base has a total of 490 copies. 
With a background in art and photography, Chris was able to develop the skills needed to become a successful UX designer. With the ability to use visual storytelling and some creativity, Chris can design products and solutions that will enhance the user experience and improve the way people use technology. To see more from Chris check out his website here.
Base
This base was created by Chris to gather up the best lists and book resources for UX designers. It is continually updated with new additions being added in. The base is broken down by tables, Books, Authors, Lists, Ratings and Categories, Book Suggestions, and Submit Feedback. This format allows others to rate and add books and list suggestions to the Monster List. By looking at the Gallery View, you can quickly see all the books and their cover, who the author is, the category subject, and what the rating is on the book from others that have read it. The base seems to be quite popular among fellow Airtable users interested in UX design as the base has been copied 490 times. 
We are so thankful to Chris and all the Airtable users out there that continue to impress us with unique and creative ideas for using the platform. Not only do we get to see some amazing Airtable skills and complex formulas, but we get to witness innovative solutions to a variety of personal and professional use cases for the tool. Keep up the great work Airtable users! We can't wait to see what else you have in store for us this coming year.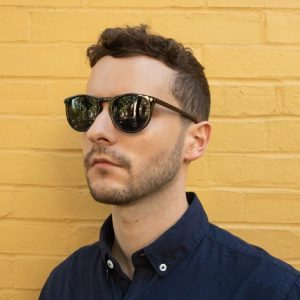 D Austin ranked #6 this month in the top 10 new followers with +3 and has a total of 20 followers. He has four incredibly detailed baes in Universe that combined have a total of 929 base copies. As a freelance writer, editor, and project manager, his bases cover a wide variety of topics. His most popular base, Health Record is an excellent tool designed to keep all your important health-related data in one place and easy to find. By utilizing views and blocks, managing your own health records becomes an easy task. His second most popular base, Series Bible, provides authors and editors a place to keep track of all the little details that go into writing a long book or book series. D Austin's other two baes, Special Education/IEP, and Performances both highlight some of Airtable's unique features such as a Junction Table and a basic CRM format.
Janeth Ledezma is a new creator in Airtable Universe and her new base, Fitness Planner + Tracker with Airtable and Twillo on Standard Library, reached the #1 spot in the top 10 new likes with +5 and hit #7 in the top 10 new base copies with +5. While many seek ways to track their fitness goals, Janeth has made this process extremely simple. By integrating Twillo into her Airtable base, she is able to use SMS to retrieve her workout for the day and update her base after her workouts, which allows her to track her progress and reach her fitness goals. She even created a tutorial to help set up this integration that she shares here. This is an awesome solution for those looking for a better way to manage fitness goals and work out plans all from your phone.
The team over at Animalz ranked #4 in the top 10 new followers with +5, 52 overall followers. They've got quite the inventory of bases in Universe that have been wildly popular and have accumulated a massive total of 2,759 base copies. Since Animalz is a full-service content marketing agency, their bases all aim to help others in this same industry. Their most popular base, Business Expense Tracker, is a simple tracker that becomes a powerful resource over time. By inputting a new record for each month, and using Blocks, you are easily able to see and monitor your expenses.