Each month, the BuiltOnAir team reviews the monthly metrics from the Airtable Universe (click to visit Oct 2020 metrics) and provides additional insights into the stories and creators behind the bases. Find a few of the most interesting highlights below:
Editor's Pick: Julie Sanduski
It feels like yesterday that I was writing up the September review, I can't believe it's already time for the October Monthly Metrics! This month we had a ton of cool bases and creators; it was so hard to just choose a few. After finishing this article, make sure to go read the monthly metrics because there are so many worthwhile bases to explore. Now without further ado, I am pleased to introduce the October editor's pick, Julie Sanduski!
Julie Sanduski is a UX designer and specializes in food, technology and the circular economy. Julie has been able to work on a ton of projects with companies like adobe and microsoft. Using her talents, she designed circular product solutions to reduce food waste. By collaborating with other creators, she helped develop the Good Neighbor app which helps people share their leftover food instead of throwing it away.  Currently she is working on a project called Farewell which lets individual's actions help get rid of cities' environmental problems like food waste. Julie just wants to connect people together through design and build a community. This passion can be seen in Julie's Network Tracker base. 
Network Tracker
This base makes sure that you'll never lose a contact or connection again. Any time you meet someone or get a business card, add them to the base to keep track of everyone you've met. The tracker can organize people's information by their organization, role, location, expertise, and more! This is also great for traveling or going to conferences because you can group by location so you can reconnect with people when visiting a city. Overall this base is genius and a simple solution to not only get better at networking but to make connections more personal. With how amazing this base is, it only makes sense that Julie was in the top 10 of new followers and the base has 107 total copies.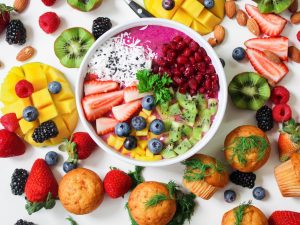 The Best Plant Watering Schedule
From creator Alec Tarantino, this base is a cute way to make sure you're taking care of your plants and make sure you don't forget to water them. The base set up is so simple that anyone could understand it, and is organized by emojis to make the process more fun instead of a chore. Just add what plants you own and how often they need to be planted and the base will remind you to water them, it's that easy! When it's time to remind you, with the help of automations, the base will send you an email to water your plants. Since this base is so fun and convenient, it had 3 new likes this month.
Zero Effort Closet Manager
When this base says zero effort, it really means zero effort. Creator Jessica Adams makes tracking your clothes quick and simple. The base can be used to view what clothes you have or for reselling the items. The base instantly turns email receipts into entries including the name, brand, price, and picture. You can also manually add clothing, and sort by filters to truly make it your own. Jessica was also kind enough to add a detailed description on how to get the most of the base. Over the last month the base received 3 new likes and 18 base copies.
This base was created by Evergrow as a fun way to stay updated on the SpaceX project. The base includes everything about the SpaceX mission from past missions, to model types. Anything you could need to know is included all in one place so you don't have to search the internet to find simple information. The base also shows off the power of Airtable by showing how smoothly the program can run with so much data. This October, the base was number #1 in likes and had 3 likes.