Each month, the BuiltOnAir team reviews the monthly metrics from the Airtable Universe (click to visit Feb 2019 metrics) and provides additional insights into the stories and creators behind the bases. Find a few of the most interesting highlights below:
Editor's Pick: Hannah Clark
September flew by and it's time for another editor's review! This month I was amazed by all the amazing projects that creators made, and I was so excited to review September's monthly metrics. September's editor's pick is Hannah Clark and her Personal Budget and Debt Tracker base.
Hannah was highlighted last year, but she's done so much that we had to give her the spotlight again. Hannah is a marketing and communications manager. She is the organizer of 3 Super Swaps which are donation based swap meets to combate plus size clothing scarcity. Concerning Airtable, Hannah teaches 1:1 Airtable classes. She has 3 courses: a beginners class, budget & debt, social & content. She's already published many bases such as a movie rating log, a home project tracker, and of course her budget and debt tracker. You can learn more about Hannah and her projects and services here.
Personal budget and Debt Tracker base (monthly):
This base is one of Hannah's most popular bases with 87 copies in September and 825 total copies. It was also #1 in likes for this month's metrics. The base acts as a tool to manage your budget by months. It is complete with savings, loan repayment, and credit card payment calculators and debt trackers. She keeps the base updated, and recently added saving goals, a net worth calculator, and a investments and assets tracker. This base is truly a work of art, not a single detail is left out so you can stay on top of your money. If the monthly layout isn't for you, you can try her per paycheck base here.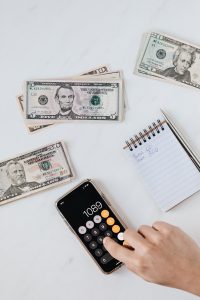 This base was created by creator ClarkeHopkinsClarke, and is one of his three bases. The To Do List is one of the best task managing bases out there. The base organizes your tasks by priority and dates so you always know when you should be working on what. There are 5 different options of priority from urgent to on hold, so you will always be the most productive person in the office. Its simple layout is also a huge appeal so staying organized doesn't become a chore. It's no surprise that this base is a huge success, this month it was #1 in base copies with 149 new copies and 6510 total copies.
This next base is a life saver in a pandemic world. The Run a Quiz on Zoom base is exactly like it sounds, it lets you do a quiz over zoom. As the host of the meeting you will be able to share text and picture based questions, score answers quickly, and generate a leader board. As a participant you will be able to create a team, and submit your answer on any device. The base includes detailed instructions on how to set up the base and use it. This base is game changer with almost all classes and meetings being online. This month the base had 82 new base copies and has 182 total copies.
This base was created by Melanie Oei as a research project. This database breaks down major fashion shopping apps and their UX decisions. She examines 12 different companies from ASOS to EBay, and gives information on design choices like navigation tabs. This base is just full of information for anyone in the E-commerce industry. Even if you aren't in the industry, it's interesting to compare all the data in one place. The design is simple and easy to view all the data. It has a total of 25 likes and was #10 in likes for September's metrics.