Each month, the BuiltOnAir team reviews the monthly metrics from the Airtable Universe (click to visit August 2020 metrics) and provides additional insights into the stories and creators behind the bases. Find a few of the most interesting highlights below:
Editor's Pick: Daniel Fonyo
Summer has ended, and it's time to get back into the swing of things. Luckily creators on Airtable have created bases to help you become your best self. For August's monthly metrics, we are highlighting bases that make organizing your life easy. This month's editor pick is Daniel Fonyo and his base, Athletes Journal. 
Daniel Fonyo is a new creator but he has already amazed us. Daniel is an athlete himself and wanted to create a way to combine software with training to help athlete's get the most of their workouts and practices. Many pro athletes have stated that journaling improves their game so Daniel is making it easier so every athlete can train like a pro. He's currently working on an app called the endurance journal which helps you push yourself and set goals. You can learn more about Daniel's project here.
Athletes Journal- Be Better Than Yesterday
This base is every athlete's best friend. It tracks everything from injuries to goals. The idea is to be able to identify patterns in training and life. It also comes with features like automatic strava integration and guided journaling prompts. The base is organized into 7 tables with mental sections like journaling and physical sections like a workout calendar. This base shows how Airtable can be used not just for businesses but for every day tasks like journaling. With all this base's cool details, it's no surprise that people are using it. In August, it was #3 in likes and had 6 copies which made it #9 in base copies.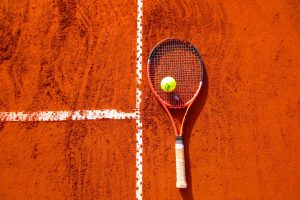 Fancy Finances may sound complicated but this base makes finances make sense. The base is split into 5 categories: expenses, deposits, budget, savings, account. By organizing all your finances it makes it easy to keep track of your money. Not only does help you keep organized, but it also calculates how much you should save each month and so much more. With this base you can finally be smart with your finances. The base came #2 in likes this month, and was #3 in base copies with 17 copies.
The Grocery, Meal Plan, & Recipe base is literally all things food. It is sorted into tables for groceries, meal planning, and stores. Then it takes it a step farther and organizes it down to the aisle the food is located. No detail is left out, you can even add the store hours and phone number for your favorite shopping locations. This base is perfect to take out the stress of grocery shopping by planning it out ahead of time. This base was #7 for the top 10 base copies this month.
Sewing/Knitting/Spinning Projects and Stash:
The Sewing/Knitting/Spinning Projects and Stash base is by new creator Jane Leuchter.  Just as the name implies, this is an easy way to organize all your sewing, knitting and spinning projects. It also keeps track of your fabric, yarn, and fiber stash. This base literally has everything you could need related to sewing whether for your business or just as a hobby, this base is a necessity. This month the base had 11 new copies.