Hello,
Here are a few things we wanted to share with you this week from the Airtable and the BuiltOnAir Community! 
📣 Discussions in the BuiltOnAir Airtable Community
🎙The Latest BuiltOnAir Podcast
In this episode, we meet Chris and Steven. Both former Airtable developers who have joined forces to build new apps on Airtable!
We want to hear from you!
What was your favorite segment about this episode? 
What should we talk about on the next podcast? 
Who should we get on the show?
Airtable App Marketplace Highlights (Extensions)
Prefilled Forms – "Prefilled forms can save time and improve accuracy, but manually building the URLs for prefilled forms can be tedious and subject to typos. This extension creates a formula that you can place in that table to generate a unique prefilled URL for each record using the values in that record."
Data Fetcher – "Data Fetcher's no-code integrations let you import Google Analytics data, Webflow CMS items, stock/crypto prices and lots more. You can also make custom API requests to connect to any JSON/XML/CSV API.  Then schedule runs to happen automatically, as often as every 5 minutes."
Airtable Universe Highlights
Customer Analysis – "When you combine your customer data with your people data, expenses and your production pipeline, you can synthesize a lot of information using Blocks to understand how to best serve the right customer for you and grow your business in the best way possible."
Issue & Bug Tracker – "This tracks, files, reports the issues and bugs faced by any project team during product life cycle."
​
BuiltOnAir.com Resources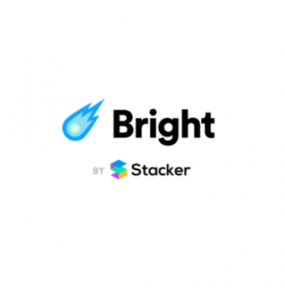 BRIGHT – "With Bright, you can create your customized CRM built by your Airtable data. Bright allows you to track and control the data you want to see and configure your UI to be the most efficient for your team. Bright gives you the ability to control and give access to certain rows and helps to turn manual tasks to automated ones."
AIRTABLE FIREFOX EXTENSION – "A Firefox extension that allows you to set a webhook url for common actions like updating a cell or adding and deleting a row."
— Love, the BuiltOnAir Team