Hey there!
Here are a few things we wanted to share with you this week from the Airtable and the BuiltOnAir Community! 
📣 Discussions in the BuiltOnAir Airtable Community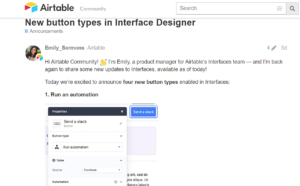 🎙The Latest BuiltOnAir Podcast
In the Season 11 finale, we have a full house of hosts plus special guest Chris Zantis!
New season starts September 6!
We want to hear from you!
What was your favorite segment about this episode? 
What should we talk about on the next podcast? 
Who should we get on the show?
Airtable App Marketplace Highlights
Field List – Generate a table listing all the fields in your base, including field name, type, table, and more.
Quick View – View fields values for the current record in a compact format.
Airtable Universe Highlights
Time Tracker – Time tracking tool to save time while accurately capturing time spent.
​Event planning Template – with added Schedule Conflict Script Block – This base extends Airtable's "Event planning" template with a Script Block that can be adapted to any similarly structured base where the requirement to detect overlapping start and end times is pressing.
BuiltOnAir.com Resources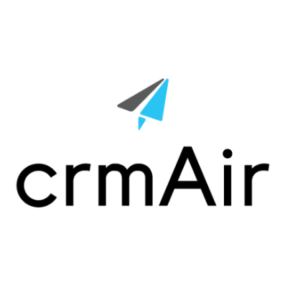 CRMAIR – crmAir is a lean CRM solution built in Airtable that's customized to a user's industry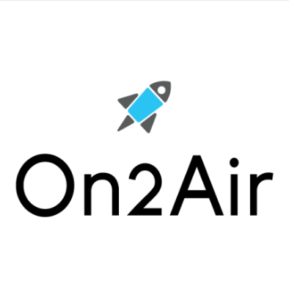 ON2AIR – The On2Air product suite includes premium solutions for 3rd party integration, automated email, advanced forms, data schema monitoring, in-depth database metrics, and secure external information backups.
— Love, the BuiltOnAir Team