Hey there!
Here are a few things we wanted to share with you this week from the Airtable and the BuiltOnAir Community! 
📣 Discussions in the BuiltOnAir Airtable Community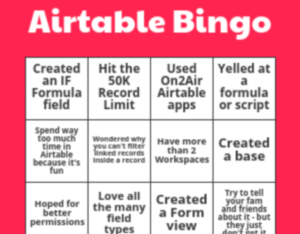 🎙The Latest BuiltOnAir Podcast
In this episode, special guest Shae Redding – Rogers joins the show.
We want to hear from you!
What was your favorite segment about this episode? 
What should we talk about on the next podcast? 
Who should we get on the show?
Airtable App Marketplace Highlights
Zonka Feedback – Zonka Feedback enables you to measure Customer Feedback and capture data using customizable surveys over multiple channels. With Airtable and Zonka Feedback integration, you can send Survey data directly to Airtable in real-time and save new surveys as new records in Airtable. This is a great way to save time and see all your survey data in Airtable directly – with no manual effort required.
Scripting – With scripting app, you can reduce time spent on repetitive tasks and uncover deeper insights with advanced queries and custom reporting.
Airtable Universe Highlights
Structured Scheduling – Even for a seasoned journalist, managing editorial schedules is a major undertaking. Tracking stories in different stages of production can be tricky, and traditional spreadsheets just aren't adaptable enough to handle each story's unique needs. I was delighted to find that Airtable allows editors to control content creation in structured (yet flexible) ways. By creating and sharing this template for a satirical news site, I hope to help other editors manage their real-life workflows.
To Do List – Never let any task fall by the wayside again with this Tasklist base. As tasks emerge through the workday, throw them in, prioritize and come back when you have time. No request or task will go unanswered again and you will be known as 'the organized one' in the office!
BuiltOnAir.com Resources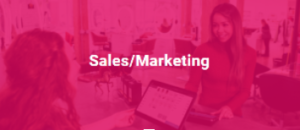 Airtable and Sales & Marketing – Welcome to the ultimate guide to using Airtable for the Sales and Marketing industry! This guide is packed full of great resources, tutorials, written guides, and so much more all aimed at making sure you can utilize Airtable to its fullest potential.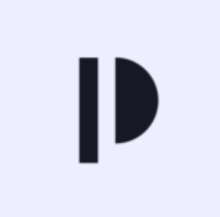 Paytable – Build a subscription business based around your curated Airtable content. Create a simple one-page site or embed the checkout and log in to your site with one line of code.
No Code Chart – CREATE INTERACTIVE CHARTS AND EXPORT TO YOUR WEBSITE FROM YOUR AIRTABLE DATABASE.
— Love, the BuiltOnAir Team