Introduction to Airtable and Media Production
Welcome to the ultimate guide to using Airtable in the Media Production Industry! We are glad that you've found this guide and hope that it serves as a great resource on your mission to use Airtable in your workflows. We created this guide with the purpose of sharing applicable use cases, tutorials, tools, and more all to help you dive into Airtable with a head start. We've broken this guide down into sections to help make for quick references if you ever need to come back to it. You can use the Table of Content section to jump to specific sections. Happy exploring!
What is Airtable? What does it have to do with Media Production?
Airtable is a spreadsheet-database hybrid that comes with awesome features you typically get with a database but applied to your spreadsheet. As a collaborative platform, the tool has started to catch fire among many industries, media production included, because of it's incredible organizational functions and ability to reference the data you need in seconds. Airtable allows you to create a flexible and customized system for almost any purpose you can imagine. As you go through this guide you will get to see some use case scenarios and get a better idea of how Airtable can amplify your work in media production. 
How do you use Airtable for Media Production?
Some of the most popular setups for Airtable have been pipelines of all kinds, brainstorming repositories, budgeting, storing and sorting contacts as a CRM, and providing a backend for tracking metrics. All these uses are successful because Airtable provides the ideal framework needed to customize, organize, and view your data in a way that works best for you and your team. 
This guide's purpose is to be an inspirational, and useful,  resource for you as you go through it. We often find ourselves becoming inspired by other Airtable users and in return, think of new and creative ways to apply the tool to our own ideas. While there is an unlimited number of ways to use Airtable, in our next section we give you examples of a few of the best use cases for Airtable and Media Production.
Airtable Bases and Templates for the Media Production Industry
Airtable the community surrounding the tool, like Airtable Community and Airtable Universe, makes diving into using the platform easy. Airtable allows you to share your own base creations as well as copy bases created by other users that would be a perfect starting point for your project. The team at Airtable has also created a library of templates to help get you started in the right direction. You can view all of Airtable's templates here. If you are looking to see what other uses have created to give you inspiration or to jump-start your project, Airtable Universe has tons of templates and premade bases made from users just like yourself. 
We've dug through both these resources and pulled out what we think are the best templates and bases that are relatable to the Media Production industry. No matter what type of media project you are working on, these bases will get those creative juices flowing and start you off with a foot in the right direction. Remember, if you see a base or template that you like, all you need to do is like the "use template" or "copy base" button. See our list of Media Production templates and bases below: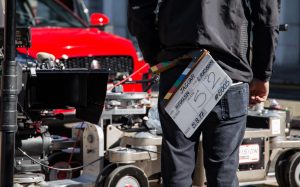 Film Crew List
This template base comes from the Airtable team themselves. This base is perfect for directors and producers that are in the midst of pre-production. This template has a place for your contact list to store vendor and film crew information and doubles as your pre-production checklist. This simple but effective template base is scalable for projects large or small. Airtable makes cross-referencing each day's call list a quick and painless process that keeps you prepared for the work day ahead.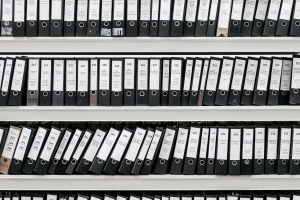 Film Budget
Another template from the Airtable team, this template base focuses on the framework of a film budget. This base is customizable enough to build a comprehensive film budget and makes sticking to that budget easy. Utilizing Airtable's views, you can quickly see budgets for pre and post-production and access the data you need to in order to make purchases that align with your funding.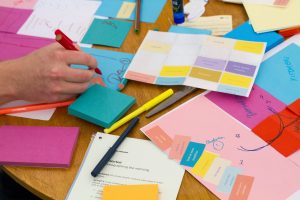 Development & pre-production
This template is the perfect place to start when your big idea of inspiration strikes. This Development & Pre-Production base is the perfect place to start mapping out your ideas into concepts, create pitches, track potential talent, keep contacts, and view your development pipeline.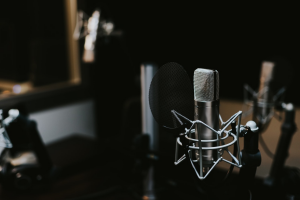 Podcast Editorial Calendar
This template base is a one-stop-shop for managing any podcast. This base includes a place for tracking guests, sponsorships, transcriptions, and episodes and will be sure to streamline your entire process. Utilizing the Kanban view you can easily see where you are in your workflow and the Gallery view gives you a beautiful visual of what the episodes you've already completed.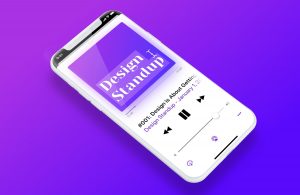 Podcast Episode Planner
This base was created by Ryan Stone, host of the Design Standup Podcast. With this base, he is able to organize the backlog of content for his episodes, track progress on episodes releases, be alerted when he's passed a due date, and track metrics on how well his podcast is doing. Some key features of this base include setting deadlines, a calendar setup based on deadlines, alerts when items are past due, episode analysis blocks dashboard and importing/exporting Instagram posts.
Other Bases and Templates for Airtable in the Media Production Industry:
Development Talent Management – This template lets you store all your contact information, from screenwriters to pre-production talent, alongside each person's day rate and records past projects individuals have worked on. 
Content Studio – This template will help you keep track of the many different types of content used for your business's media, whether on your website, blog or in a social media campaign.
The Top Video & Written Tutorials for Using Airtable with Media Production
In this section, you will find some written and video tutorials on using Airtable specifically for the Media Production Industry. Some were created by the team over at Airtable while others were created but awesome Airtable users. This is a great place to search for new ways to use the platform to enhance your already existing workflows or to get even more ideas on how to start incorporating the tool. See our listed of relevant video and written tutorials below:
Using Airtable to track your PODCAST production/broadcast | Miss #GSD
This video tutorial is a walk through of a base used for Podcast Data + Planning. Miss #GSD walks you through the different tables and views in her base and how they are applicable to everything that goes into running a podcast. 
Walkthrough of the entire base 

Explains how filters work to clean fields once they are completed 

Linking fields together to create a to-do list 

Sponsors table overview 

A look at using functions and formula is Airtable
Tracking Projects & Tasks in Airtable | Gareth Pronovost
This video was made by Gareth Pronovost and is a great overview of using Airtable for project management and tracking tasks. The tutorial is a great walkthrough of setting your base up from scratch. 
High-level overview 

Building the structure 

Creating Task requirements 

Building a Status Tracker system

Replacing percentages with a status output

Creating a view for current projects
Make a custom collaborative storyboarding tool for your cinematography | For the Record
This is a written tutorial from Airtable's blog. This tutorial is an excellent step by step example on taking ideas off your notebook and into a functional database in no time. 
Setting up your storyboarding framework

Splitting up your shots

Generating the storyboard
Make a better budget with Airtable and the new web clipper block | For the Record
This tutorial shows how to set up a basic budget which you can then customize and scale to fit your needs as a production budget for your projects. By learning and understanding the basics, the skills will carry over to help manage media projects of all sizes. 
The basic budget base

How linked records upgrade your budget options

Tracking expenses across the web
Guide to Airtable | Airtable
If you're brand new to Airtable itself, this is the place to start. This getting started guide (published by the Airtable company) walks you through an overview of functionality, then the starting points for creating a database, setting up field types, adding records, linking between tables, using Airtable as a collaboration tool, filtering and sorting, and finally how to publish views of your database.
There is also an advanced tips and tricks section with links to keyboard shortcuts, a list of integrations, and the Airtable API. To go beyond the basics in the Guide to Airtable, use the tools and resources listed here in the Ultimate Guide to Airtable.
The Airtable power user's guide | Airtable

This guide is exactly what it sounds like; a guide published by the Airtable team targeted at power-users. Once you've gone through the introductory guide and as you're putting together your education database schema, chances are you'll want to dip into this guide occasionally to get additional insights on all the capability available to you during the process.
Finding the Right Tools to Use with Airtable + Media Production
While Airtable itself serves as an excellent stand-alone tool for many uses, sometimes integrating just the right tool helps to fully complete the vision and wants that you need. In this section, we list some of the best tools we think will help enhance your media production projects. There are endless amounts of tools out there made specifically for Airtable and the list is always growing. This allows you to source out what is missing from your base and create your tech stack that works exactly the way you need it to. 
Here at BuiltOnAir, we are always on the lookout for great tools being developed that come from trusted sources and that blend with Airtable seamlessly. We keep a Resource Library on our site that is constantly being updated with our favorite tools. Feel free to bookmark this page so that you can refer back to it once it is time to start looking to incorporate additional products to your base. Check out what we believe to be the most useful for media production below:
BuiltOnAir is proud to be sponsored by Openside. The creative minds behind Openside are obsessed with helping users to become more productive and efficient with Airtable. They are the first fully dedicated solution provider for Airtable and have developed a great inventory of products to accompany Airtable and provide easy solutions for your needs. As a trusted provider, they are constantly thinking outside the box and creating new solutions that can be integrated into Airtable. Below we share two of their best tools for Airtable + Media Production.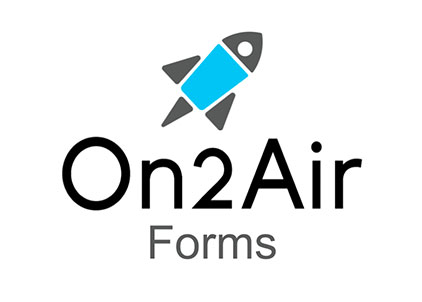 Openside's On2Air: Forms flexibly combines the robust form building features of JotForm with the data in your Airtable database. This powerful tool displays up-to-date data directly from Airtable to your company's internal forms. You can allow employees or team members to update specific records while keeping the rest of your base private. Another great feature of this tool, it can be done almost instantly and supports HTML customization.
Key Features: 
Auto-populate forms from pre-existing data

Pull data from your Airtable databases into forms

Push form responses back to your Airtable database and vice-versa 

Search within databases for form options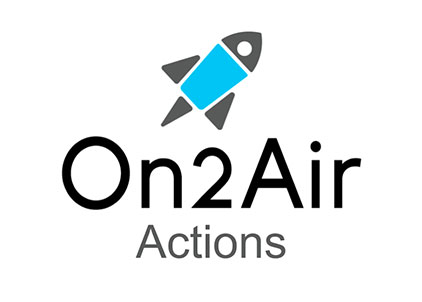 On2Air: Actions was developed with one thing in mind, automation. With this tool, you can achieve more performance, depth, and capability. With the use of this advanced tool, you can integrate your existing software into your Airtable base exactly where you would like to see it. By easily transferring your data between platforms, On2Air: Actions helps to automate the tech that supports your business.
Key Features:
Triggers when a new record is available

Creates a new record with auto-populating fields

Bulk uploading of records

Update the values of specific cells in an Airtable record

Automatically add all new records from one table to another
This tool provides external reporting functionality for your Airtable base. You can generate HTML or PDF reports, perfect for meetings on production budgets, all for free if you know how to write HTML templates. If you are not familiar with HTML, Report Bin does provide this service for a small fee.
This is a card-based calendar that uses the data in your Airtable base to create an insanely cool calendar with countdowns, google calendar links, and sorting. This tool provides great functionality with minimal work to set it up.
Clockworks help take the complicated out of approval workflows. If your goal is getting multiple people to approve a reshoot or other aspect of your production project, Clockworks can help. The tool allows you to add a professional touch by using templates to maintain consistency and keeps all your approval events and client feedback in one place.
Finding the Right Service Providers to Help Your Media Production Projects with Airtable Thrive
This section of our Ultimate Guide for the Media Production Industry is focused on finding the right service provider to assist in implementing Airtable into new or existing workflows, helping complete a complicated process that you may not have the time to set up, or even to work with your from the beginning and set up your workflows and systems from scratch, customized to your exact likings. Whatever your project's needs are, finding a reliable and trustworthy service provider can be crucial to your design and projects. At BuiltOnAir, we take note of great service providers and keep them in our Resource Library for Airtable users. 
While we here at BuiltOnAir have many favorite service providers, we've gathered together the best ones we think would accompany a media production product. Take a look below at our favorites:

Based in central Utah ("Silicon Slopes" as many people refer to it), Openside is the premium provider of products and services in the Airtable space, and has an impressive history of success stories. Starting off as a scrappy team of developers and programmers doing one-off projects for smaller businesses, they quickly developed a knack for building custom integration tools and implementing them for their clients. 
With time they garnered attention for the quality of their tools as they developed them, and began offering both tools and services to the Airtable userbase, from Yoga studios to Fortune 500 companies. With their main focus today being on helping businesses (including those in sales and marketing) to make their workflows shine, Openside sets a standard for quality as the first fully dedicated service provider for Airtable.
Here are some relevant links to the things Openside does
Here are some relevant links to the things Openside does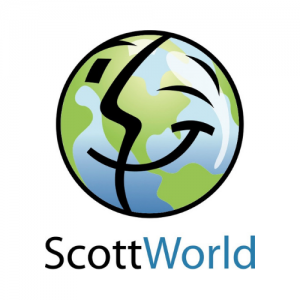 ScottWorld is an Airtable and Zapier development firm located in Los Angeles. For 30 years they have created the programming in FileMaker Pro and have brought all that knowledge over to Airtable. 
Creating customized apps that run natively on all major platforms

Automation with Zapier, Integromat, Openside, and more 

Development for both desktop & mobile environments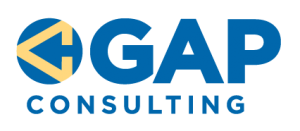 Gareth Provonost is the owner of GAP Consulting. Gareth's consulting firm is centralized on Airtable and Zapier and helps to organize data, automate administrative tasks, and keep you focused on what matters, your work in Education. 
Not only does Gareth offer services, but he also runs an awesome blog and youtube channel where he provides tutorials and how-tos on using Airtable to its maximum potential. 
Check out his

Airtable Blog

 

See his

Youtube Channel

wit new videos posted weekly

Gareth was also a guest on our

podcast

season one. Hear how he got started using Airtable and why he has based his business around the awesome tool.
If you're looking for help from a freelancer or considering more options for improving your media production setup, consider these choices: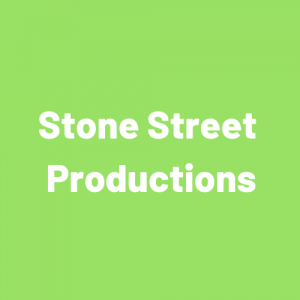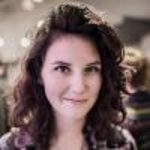 Most Helpful Airtable-focused Communities and Threads for Media Production
In our last section of this Ultimate guide, we want to show you the incredible Airtable focused communities and forums that serve as excellent resources to turn to for help, questions, and to see what other users are doing with the tool. Filled with active Airtable fanatics, these communities can be your first place to turn to with questions on your own projects. With daily activity in these communities and forums, most questions asked don't go unanswered for too long. Using these hubs as a starting point and searching for the answers you are looking for can end up saving you time and money in the long run. We feel that they are extremely beneficial to be a part of. 
While these communities are a wonderful place to turn to if you are feeling stuck, keep in mind that if you find yourself relying heavily on the help from others that it may be time to reach out to a service provider or product, like the ones we mentioned above.
We did a search in the communities for media production-related topics and grouped together the best ones below to give you an idea of how helpful these communities are. We also keep a list in our Resource Library of active Airtable communities. 

You're here! You found this guide somehow; whether that was from within one of the communities listed here, or from a plain ol' Google search, this is the place for all things Airtable. Not only do we have more resources pulled together than anywhere else, but we're always seeking out and adding to the library to increase our helpfulness daily. If you want to stay up to date on all things Airtable, go ahead and subscribe to to be kept in the loop weekly. Don't worry, we never send promotions (other than the occasional note from our sponsor Openside), and do our best to hand-curate the most relevant content in the Airtable space.
BuiltOnAir Slack Community
We host a Slack channel as a private spot for discussions with fellow Airtable fans. Our goal is to provide a place for experts and beginners alike to talk openly, ask questions, and share their best Airtable tips. Building common connections, getting insider secrets and having fun are key.
We invite BuiltOnAir podcast guests (like the experts listed in the Examples section above) and other professionals (including the sales and marketing industry) to the chat to discuss their bases and answer questions. We also host a channel specifically for questions and discussion around the projects section of our Airtable resources directory.
Because of the nature of Slack we can't link to any specific message threads in this guide. You can, however, join the group by clicking here.

This is an active community for Airtable users, hosted by the Airtable company. The community has frequent interaction across different discussion categories for integrations, "ask the community," feature requests, work offered, and more. We've found it to be a great place for getting answers from a core group of unofficial Airtable experts (unofficial only meaning they aren't directly hired by Airtable). 
It's not uncommon to have even the most complicated formulas solved, database ideas put into reality and showcased, or lively discussions about product changes the community would like to see. 
Here are some relevant threads in Airtable Community for sales and marketing to get you started (note that more questions are asked and answered every day, so this list is just a starting point!):
Want more? You can use the search to find additional threads on your keywords of choice
Where to go from here
You've made it to the end of this Ultimate Guide to Airtable in the Media Production Industry. We hope that you have found some very useful information that will get you started integrating Airtable into your systems for pre and post-production and everything in between. Feel free to return to this guide, make sure you bookmark it now, as you are on your journey to implementing the powerful tool into the mix of your work. Keep in mind that the BuiltOnAir team is always looking for great resources, tools, service providers, and more and will be sure to update this guide as we find more relevant information to include. 
We take pride in being known as the go-to place for all things Airtable and would love to stay connected with you to keep you in the loop with the latest happenings on Airtable. By becoming a BuiltOnAIr Insider and joining our newsletter updates and Slack Channels, you will always be in the know. We share tons of great content pertaining to new additions to our resource library and relevant community threads. Don't forget, we also run a weekly podcast full of incredible Airtable users. You can subscribe to our BuiltOnAir Podcast here. We hope that we have achieved our goal of providing you with the tools and resources needed to make the most out of your media production work and Airtable.