Introduction to Airtable and Finance/Venture
Welcome! This guide is your primary resource for using Airtable in venture or finance. You probably found this searching for help with Airtable and had specific questions on how best to get it set up and running for your business (and maybe for personal projects too). The guide is composed of several sections focused on finance and other financial uses for Airtable -see Table of Contents above for a quick-jump to any of them. In a few of the sections we've pulled together a library of resources and support options as you progress, and you may find yourself coming back to this page several times as you go along. Ready to get started on your own Airtable project? Read on.  
What is Airtable? What does it have to do with finance or venture capital?
Airtable is an almost infinitely customizable database tool, designed to allow professionals to develop a system that fully fits around their individual needs. Although at first it looks similar to spreadsheets, as a user dives into making something with it they quickly discover multiple layers of depth of capability that aren't available in more traditional sheets. As one of the most simple and customizable tools available for organizing data, Airtable has become an excellent choice for finance professionals or companies looking to create a system to manage financial decisions. The majority of the appeal comes from the flexibility and lower cost (when compared to similar tools built for the purpose). Get your fill of how Airtable is a great -if not the best- choice for making your finance or ventures streamlined in this guide!
How do you use Airtable for VC/finance?
With most people's first impression of Airtable being comparing it to a traditional spreadsheet with rows, columns and cells to input data, an easy assumption is that it's best suited for crunching numbers. It does extremely well with that for sure, but also layers on many other forms of data into a single place. It's that feature and many others that make Airtable such an attractive option for many individuals and companies.
For example, using Airtable as a central repository in a venture capital firm allows you to keep investors, funding rounds, portfolio data all together. You're able to splice the data to match key data points together and keep it all organized. Want to see when an investor's birthday is, alongside how long since the last time you've had contact with them? You can do that. Need to assign a team member to reach out and have easy access to relevant, personable info about a particular client or partner? Make it happen with the collaboration aspect of your database. The best part is you can build it all to do exactly what you want it to, and integrations with Airtable and other apps are plentiful and powerful (see Tools section for a few good ideas on this). 
Airtable Bases and Templates for the Finance or Venture Capital Industry
If you're just starting with Airtable this is a great place to look, because we've compiled a list of the most relevant bases for the industry, and made them easily accessible below. A quick note on using the list: Airtable has made it extremely simple to get these templates into your own dashboard. With any of the templates or Universe bases shared there will always be a prominent "copy base" button displayed, and one click will quickly add the base in question to your personal Airtable account, provided you're logged in. At that point you can quickly browse the base's functionality and decide if it's a keeper or not. Here's our list of the most prominent VC/Finance bases to get you started: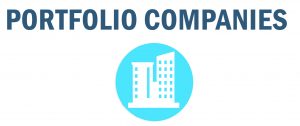 How to Manage a 80+ Portfolio with a <5 Person Team
A well-polished addition to Airtable Universe, this base comes from previous BuiltOnAir Podcast guest Sydney Thomas, and (as the title suggests) shows an excellent example of a backend for a venture firm built in Airtable. If you're in that space, this is a good place to start to see an example of Airtable powering a real firm's behind the scenes space.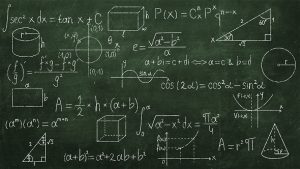 Financial/Loan Formulas 
Making the move to Airtable from Excel or Google Sheets? Copy this base built by Openside founder Dan Fellars into your space and take advantage of made-for-you formulas for financial and loan formulas available on those platforms.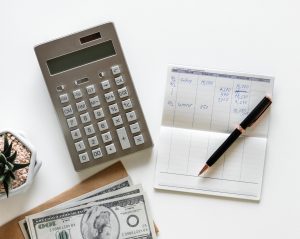 Accounts
A fairly advanced example of a "one stop shop" for all things personal finances, this base is built to house all your accounts in one place, and it does it marvelously. Creator Natalie Jost gives an in-depth explanation of every feature baked into this base, and it's an excellent starting place for your own personal or company database setup.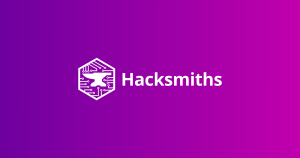 Student Society Finances 
A unique use-case for Airtable, this base was built for a tech society at a university, and is designed to help the admins and members manage activities and finances in a society layout. The base is organized with profiles for each member of the society, records for projects, and a tracking table for contributions and budgets for financial activities. It'll also output expense reports for that last item. Take it as a reference for your own projects!
Other Bases and Templates for Airtable in the Finance/Venture Capital Industries:
Black Women in VC / Latinas in Venture Capital
Compiled by some great women, these bases are less of a showcase on Airtable functionality (other than making a nifty list) and more designed to highlight the women doing great work in the Venture Capital world. Get inspired with the growing list!
Another base by Natalie Jost, this one does the heavy lifting of shopping the best sales and deals in groceries (otherwise commonly known as "Couponing"). This base has an impressive array of options for tracking everything from your current pantry inventory to online orders, with our favorite table being the one that keeps an ongoing record of how much your efforts have saved from each retailer. 
Have little employees -I mean kids- at your house? Give this base a look. It's built out to make keeping track of chores assigned/completed, payment and allowance spent easy. Could it use some more advanced features? Absolutely, but there's something nice about simplicity also.
The Top Video & Written Tutorials for Using Airtable with Venture Capital or Finance
Whether you're totally new to the Airtable scene or have been here for a while, it's always good to make things work the way you want them to. These tutorials are just that – a set of guides to help you meet your goals. The video tutorials are a great resource for seeing a complex solution in action, or simply for additional inspiration on that last piece your setup is missing. The written tutorials area source for specific answers to questions and sometimes a formula or two that you can copy directly into your database. Here are your tutorials:
Airtable vs. Google Sheets | 
Gareth Pronovost
One of the top Youtubers focused on helping people use Airtable, Gareth publishes videos on a variety of subjects for the app. In this video he speaks directly to a question a lot of people have, especially if they're coming from a background of traditional spreadsheets for their financial records or other bookkeeping. A few things Gareth covers in the video:
Ability to add all kinds of file types as attachments to any record within a base (pdf, xls, png, etc)

Airtable's view system, and the layers of functionality added by it

The features for collaboration and audit trails of edits (by whom, when)
Airtable Demo: Tracking Your Sales Pipeline | 
Airtable
While a bit dated, this demo released by the Airtable company itself gives an excellent overview of what a sales pipeline might look like in the app. All of the functionality shown in the video should still be relevant as of writing, with a few of the potentially useful options for creating your own finance setup including:
Adding lines from an external spreadsheet into Airtable as new records

Relationships of linked fields and deciding your preferred setup for them

Using new views combined with filters for optimal data display
Get Financial Insights Using Airtable Blocks | 
Gareth Pronovost
Another showcase from Airtable guru Gareth, in this video he demonstrates how to use Airtable's Blocks (paid feature) to create a robust dashboard of financial insights from your data. In the video he shows:
How to set up a chart block

What the summary block does, and when to use it

Linking an invoice' actual collected date/amount to the dashboard for real-time data
Showcase: how we use Airtable to enable financial decision making | Optimi
This is a simple showcase/guide hybrid written by the team at Optimi about how they have made Airtable a central part of their automated financial projections each week. Their topic of interest for the showcase is a web dev academy they host for students in the New Zealand area. The main issue they were running into with their previous approach was lack of visibility for their financial status at any given moment. They were creating spreadsheets for each week's invoices, and it made accessing the information to share with team members difficult.
With Airtable, they were able to build out a simple and automated invoicing and reporting system that met their needs nicely. The system they designed involved a simple input form that would update financial stats in their database, then output a weekly report into Slack with both the projected invoices and their likelihood of being completed. 
Some highlights from the guide:
Summary of how to add invoices automatically to Airtable

Functionality to record expected payments against invoices

Setting up automated delivery of data into Slack from an Airtable base

An approach to data transparency that enables quicker, more informed decision making
Guide to Airtable | Airtable
If you're brand new to Airtable itself, this is the place to start. This getting started guide (published by the Airtable company) walks you through an overview of functionality, then the starting points for creating a database, setting up field types, adding records, linking between tables, using Airtable as a collaboration tool, filtering and sorting, and finally how to publish views of your database.
There is also an advanced tips and tricks section with links to keyboard shortcuts, a list of integrations, and the Airtable API. To go beyond the basics in the Guide to Airtable, use the tools and resources listed here in the Ultimate Guide to Airtable.
The Airtable power user's guide | Airtable

This guide is exactly what it sounds like; a guide published by the Airtable team targeted at power-users. Once you've gone through the introductory guide and as you're putting together your venture/finance database schema, chances are you'll want to dip into this guide occasionally to get additional insights on all the capability available to you during the process.
Finding the Right Tools to Use with Airtable & Finance/VC
Hopefully thus far in the guide you've gotten insights on how Airtable can be built out to match your exact goals using it in your finance setup. At this point you're ready to either A) increase the apps capability even more (and maybe fill in a few gaps in functionality), or B) integrate Airtable with the other tools you use in your workflows. This section of the guide is designed to address both of those points.
We've curated a few of the top options for accomplishing the above and listed them below. Because of the nature of BuiltOnAir, we're always scouring the web for new tricks, tools and options being developed to get the most out of the Airtable experience, and all of the tools listed below are included in our Airtable Resources library. As that library grows we'll update this guide regularly to reflect the latest in options for enhancing the Airtable experience. With the options below, we've selected a few of the most relevant tools for the Finance and Venture Capital industries and given a short summary of why that particular tool was selected. Here's your list of tools to enhance or integrate Airtable in your industry:
We're proud to be sponsored by Openside here at BuiltOnAir. They're a talented company that has done amazing things building advanced integration and workflow tools for Airtable, and this list would be incomplete without sharing a few of their top options for finance professionals using Airtable in their work. As the only provider of premium products and services for Airtable, Openside not only builds their own integrations tools, but supports them with a unique array of services and solutions for the marketing industry. Two of the best tools for Airtable + VC/Finance are listed below: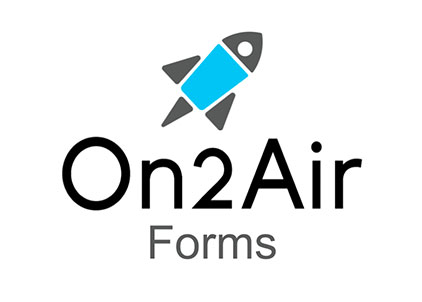 Use this tool to create super capable forms for interacting with your Airtable databases. On2Air: Forms tool goes beyond standard forms to allow you to pull any data from your databases to display in a form, then add or update that data seamlessly. This is done with near-instant updates, and supports HTML customization.
Key features:
Pull any data from your Airtable databases into forms,
Search within databases for form options,
Auto-populate forms from pre-existing data
View names or filters from Airtable in your forms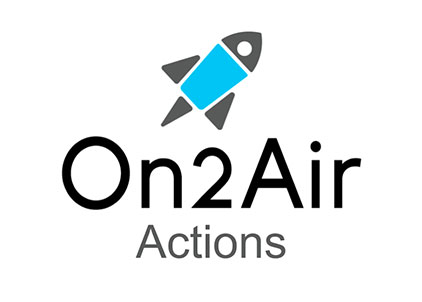 This is an advanced integration and automation tool perfect for making a content marketing setup shine. With it you can 1) integrate Airtable with a large variety of apps used in your workflows and reduce manual work 2) gain access to advanced options (not possible with other Airtable connectors on the market) to make everything more simple and powerful.
Key features::
Trigger changes to your bases from a large variety of choices

Update or delete fields and records according to desired criteria

Find or create records according to ID, views or other options

Pull data from external systems into your Airtable schema automatically
Airtable Importer | Railsware
This is a simple extension for Chrome browser that adds a useful capability to Airtable: with it you're able to export your Airtable tables in to Google Sheets -automatically. A schedule can be setup for desired export frequency, and your work duplicating data manually just got a lot easier.
Airtable Proxy Cloudflare Worker|Karl L. Hughes
(Note: This option requires you to have some knowledge/skill in Javascript) A Cloudflare Worker designed specifically for the security-minded, this tool allows you to keep your Airtable API and base IDs safe while still allowing data from your Airtable to be accessed by external apps. 
A nifty tool for adding analytics into your Airtable setup, Bilbeo layers on top of your databases to provide a series of custom outputs for your reporting needs. As you know, this can be incredibly useful in the finance space as you're tracking your daily KPIs, invoices sent/received, and more. Reports can be customized and scheduled to be shared with the team, and there's also the option for unlimited dashboards of reports pulled from your base data. 
Finding the Right Service Providers to Help Your Finance or VC Work with Airtable Thrive
By this point in the guide you should have a solid grasp of what uses you have for Airtable in your financial setup, and you have a few options for shortcutting the process of making your goals happen. One option is to build it yourself which -thankfully- in most cases is all that's needed with how simple the Airtable app and support ecosystem are. Another great option is to get outside help from experts in Airtable to get set up or augment the core functions built into your workflows. Setting up a venture capital or finance schema in Airtable combined with the other tools you use can take some time. That's why we added this section.
What follows is a list of several service providers, consultants or freelancers who have experience building things in Airtable. Some have many years of practice and have built accompanying tools to support your work. Several also offer ongoing support and maintenance of a system. We've picked this list out to give you a starting point for setting up your own VC or finance databases with Airtable. Here are a few great options:

Based in central Utah ("Silicon Slopes" as many people refer to it), Openside is the premium provider of products and services in the Airtable space, and has an impressive history of success stories. Starting off as a scrappy team of developers and programmers doing one-off projects for smaller businesses, they quickly developed a knack for building custom integration tools and implementing them for their clients. 
With time they garnered attention for the quality of their tools as they developed them, and began offering both tools and services to the Airtable userbase, from Yoga studios to Fortune 500 companies. With their main focus today being on helping businesses (including those in Venture Capital or Finance spaces) to make their workflows shine, Openside sets a standard for quality as the first fully dedicated service provider for Airtable.
Here are some relevant links to the things Openside does
Here are some relevant links to the things Openside does
The Digital Capital Company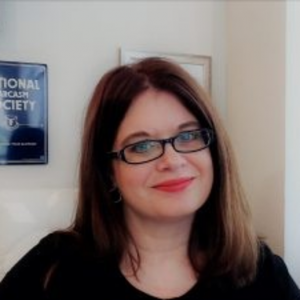 A virtual CTO services company, The Digital Capital Company (TDCC) specializes in helping companies streamline decisions, reduce complexity and coordinate work. Especially geared toward the small-to-midsize business, Airtable forms a central part of their work. By taking care of a lot of the tech aspects of running a business, TDCC aims to help you leverage your time and work. If you're in a place where you can see how much Airtable could improve your business but don't want to dedicate the time to develop what you need, TDCC could be an excellent option. 
Some relevant links to TDCC: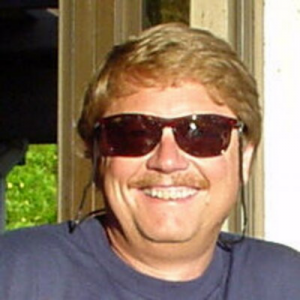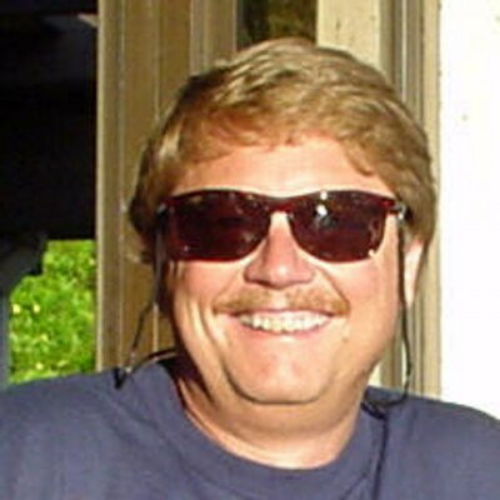 An active contributor to the official Airtable community, Bill has spent years in the tech, security and AI spaces. He's developed a library of tools for various platforms, one of which is an Airtable-enhancing search tool that allows unified searching across tables and bases -an incredibly useful capability. As of writing the tool is in beta with hopes of being released in the near future. 
Some links about Bill:
If you're looking for help from a freelancer or considering more options for improving your finance/VC setup, consider these choices: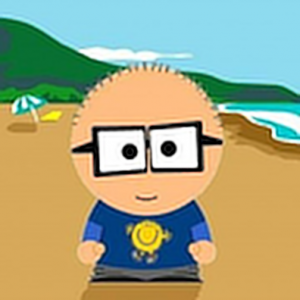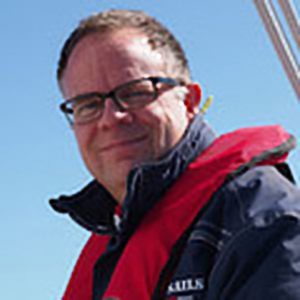 Most Helpful Airtable-focused Communities and Threads for Venture/Finance 
You'll have questions come up as you're using Airtable. Whether the question is about a formula, how to arrange a view, which block to use or other, asking in an Airtable-focused community is a great idea. There are many Airtable experts around the world who participate heavily in the various forums and threads that can be found, and questions rarely go unanswered. 
A note to add here – if you find yourself asking a lot of questions and/or taking a lot of time building out your bases and keeping them up, it might be time to consider using one of the tools or service providers listed in the earlier sections of this guide. Your investment of time or money to get help could be a great way to leverage your own talents and focus on what you do best. 
In the meantime, we've brought together some great Airtable-focused communities to help you with your finance setup. There are several to choose from so give each a try and find your favorite sources for answers to questions or inspiration for your own projects. Here's your list of Airtable-focused communities:

You're here! You found this guide somehow; whether that was from within one of the communities listed here, or from a plain ol' Google search, this is the place for all things Airtable. Not only do we have more resources pulled together than anywhere else, but we're always seeking out and adding to the library to increase our helpfulness daily. If you want to stay up to date on all things Airtable, go ahead and subscribe to to be kept in the loop weekly. Don't worry, we never send promotions (other than the occasional note from our sponsor Openside), and do our best to hand-curate the most relevant content in the Airtable space.
BuiltOnAir Slack Community
We host a Slack channel as a private spot for discussions with fellow Airtable fans. Our goal is to provide a place for experts and beginners alike to talk openly, ask questions, and share their best Airtable tips. Building common connections, getting insider secrets and having fun are key.
We invite BuiltOnAir podcast guests (like the experts listed in the Examples section above) and other professionals (including the e-commerce industry) to the chat to discuss their bases and answer questions. We also host a channel specifically for questions and discussion around the projects section of our Airtable resources directory.
Because of the nature of Slack we can't link to any specific message threads in this guide. You can, however, join the group by clicking here.

This is an active community for Airtable users, hosted by the Airtable company. The community has frequent interaction across different discussion categories for integrations, ask the community, feature requests, work offered, and more.We've found it to be a great place for getting answers from a core group of unofficial Airtable experts (unofficial only meaning they aren't directly hired by Airtable).
It's not uncommon to have even the most complicated formulas solved, database ideas put into reality and showcased, or lively discussions about product changes the community would like to see.
Relevant threads in Airtable Community for finance/VC to get you started:
Want more? You can use the search to find additional threads on your keywords of choice
Where to go from here
This is the official end of the Ultimate Guide to Airtable in the Venture/Finance Industry. We've pulled together a library of resources to help you with your goals, and here at BuiltOnAir we're always finding more to add. This guide will continue to be updated and improved as new developments are in the in Airtable and data management spaces. Feel free to bookmark this guide and return as your projects grow, or as you goals shift and change with the industry. 
To stay in the loop for future developments in the world of Airtable, we'd love if you'd become a BuiltOnAir Insider by joining the official Slack group and newsletter updates. We share the latest happenings, relevant community threads, additions to the Airtable resource library, and metrics each week via the email updates. In addition, you'll also be informed about new BuiltOnAir podcast episodes featuring experts from around the world. You can also subscribe directly to the podcast by clicking here and selecting either audio subscription or video through our Youtube series. Our whole goal is to give you every tool you need to do well in finance or venture with Airtable.